TRACK LIST:
1.
Sister [Schizophrenia]
2.
White Cross
3.
Tom Violence
4.
Catholic Block
5.
Tuff Gnarl
6.
Pipeline/Killtime
7.
Kotton Krown
--
8.
Stereo Sanctity
9.
Beauty Lies In The Eye
10.
Expressway To Yr Skull
11.
Pacific Coast Highway
12.
Hotwire My Heart
NOTES
Recorded live... unsure of date, but the set list only matches June 27th, 1987 in Nuremburg, Germany @ Ruehrersaal, so that's probably it.
Supposedly some amusing mislabels on the cover: White Frost, Tuft Guard, Stereo Saucity...
Does cassette version exist?

RELEASE INFO

VINYL
RELEASE DATE

ORIGIN

LABEL

CATALOG #

1987

?

no label

SY19680

NOTES: 12" vinyl bootleg.
INFO NEEDED FOR THIS RELEASE
Does cassette version exist?
Please write me w/ anything that's missing!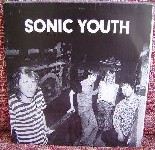 cover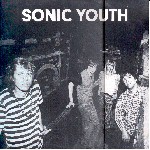 cover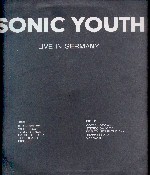 back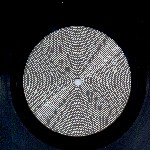 vinyl label (same both sides)