TRACK LIST:
1.
Stick Me Donna Magick Momma [Expressway]
--
2.
Making The Nature Scene
NOTES
This was apparently released with the band's approval of both the content (supplied by Paul Smith @ Blast First) and the artwork (done by Savage Pencil). The band was also paid for this release!
First released as a double 7" w/ one song on each disc, backed by a Kid Chaos etching. Savage Pencil did the sleeve. Later reissued on a single 7".
"Stick Me Donna..." is an early version of Expressway recorded in 1985 @ Wharton's Studio, for the June 19, 1986 Peel Session.
"Making The Nature Scene" is taken from the Overkill Your Idols 7", recorded live October 30th, 1983 @ The Loft in Berlin, Germany.
Etchings:
Side 1: "Now that's what I call a bootleg!"
Side 2: "Love from Pat and Stanley"
RELEASE INFO
VINYL
RELEASE DATE

ORIGIN

LABEL

CATALOG #

02/88

UK

Fierce

FRIGHT 015/016

NOTES: 2x7" w/ etchings on one side. limited run of 300

10/88

UK

Fierce

FRIGHT 015/016

NOTES: reissue on single 7", no etchings. art red instead of black.
INFO NEEDED FOR THIS RELEASE
Please write me w/ anything that's missing!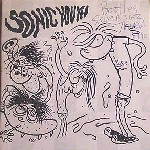 cover (signed by thurston)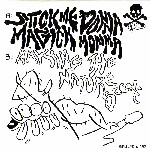 back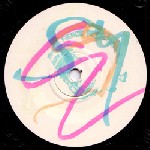 vinyl label