TRACK LIST:
1.
The Sister Concept
2.
Schizophrenia
3.
Sonic Song Structure & Method
--
4.
The Forthcoming Vids
5.
Beauty Lies In The Eye
6.
Da Noo Yark Scene
7.
Tuff Gnarl
8.
Food Favorites
9.
Sonic Signoff
NOTES
Promotional disc w/ an interview conducted by Byron Coley in NYC on May 14th, 1987. "Schizophrenia" "Beauty Lies In The Eye" & "Tuff Gnarl" are all LP versions.
Etchings:
Side 1: "SONIC YOUTH EAT DOGGY DICKS"
Side 2: "A BYRON COLEY FUCKING SUCK UP 'N' STEVE SHELLEY SHUT UP"
Steve says very little, hence the latter etching.

RELEASE INFO

VINYL
RELEASE DATE

ORIGIN

LABEL

CATALOG #

09/87

UK

Blast First

CHAT1

NOTES: ...
INFO NEEDED FOR THIS RELEASE
Please write me w/ anything that's missing!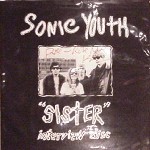 cover

back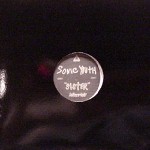 vinyl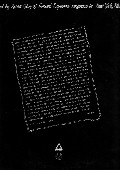 back