TRACK LIST:
1.
Death Valley '69
5:32
--
2.
Brave Men Run (In My Family)
3:48
NOTES
Recorded at Wharton's Studio in NYC, July 1984. Both songs are demos of songs that would appear on "Bad Moon Rising". Lydia Lunch sings on Death Valley '69.
Here's an advertisement for the single.
Cover painting is Vesuv 1976 by Gerhard Richter.
Vinyl label supposedly depicts Rollins' spider tattoo?
One side of the label depicts Susan Atkins aka Sadie Mae Glutz, a prominent member of the Manson Family. Also, "Creepy Crawl" supposedly refers to a prank of sorts orchestrated by the Manson family, which echoes the theme of the single.
Etchings (Iridescence version):
Side 1: "We all sleep here" & "Turn me on dead man"
Side 2: "We went on down, there was no place else to go."
RELEASE INFO
VINYL
RELEASE DATE

ORIGIN

LABEL

CATALOG #

12/84

US

Iridescence

I-12

NOTES: original 7" release.

11/95

US

My So-Called Records

#17

NOTES: 7" reissue
INFO NEEDED FOR THIS RELEASE
Please write me w/ anything that's missing!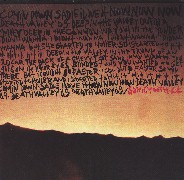 cover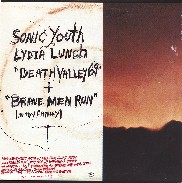 back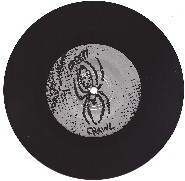 vinyl side 1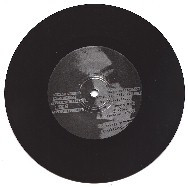 vinyl side 2