TRACK LIST:
NOTES
SST video compilation containing 35 videos. Sonic Youth have 3 videos on here: "Beauty Lies In The Eye" "Death Valley '69" and "Stereo Sanctity". "Stereo" is not available elsewhere, including the official "Screaming Fields of Sonic Love" video collection of the SST era videos.
Also contains Lee's "Destruction Site" video, and a heap of others (including Dinosaur Jr, Bad Brains, Black Flag, Henry Rollins, fIREHOSE, Negativland, Blast, Divine Horseman, Opal, These Immortal Souls, Painted Willie, Gone, SWA, Angst, & Saccharine Trust).

RELEASE INFO

VIDEO
RELEASE DATE

ORIGIN

LABEL

CATALOG #

1987?

US

SST

?

NOTES: VHS compilation.
INFO NEEDED FOR THIS RELEASE
Please write me w/ anything that's missing!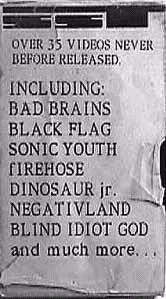 tape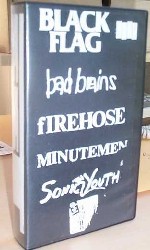 case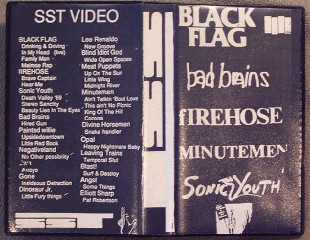 covers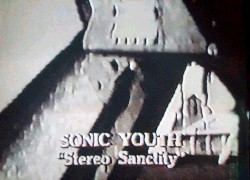 still from 'stereo sanctity' vid