Monthly Archive for March, 2012
LEE'S BAND- LIVE ON WFMU AND AT OTHER MUSIC NYC 3/20/12
WFMU'S Brian Turner will air a set from the Lee Ranaldo Band at 4pm on Tuesday,  March 20, to celebrate the release of his solo album "Between The Times and The Tides".  Brian will also be talking with Lee about the new album.  Later that evening Lee's band will perform a special 'acoustic instore'  at Other Music record store, 15 E 4th Street, NYC. While the radio show will be Lee with his full band (Steve Shelley, Alan Licht, Irwin Menken), the evening show will be a trio, without Steve, who had to jet outta town!  So be prepared for some one-of-a-kind versions of songs from the new LP…
WFMU 91.1 fm (NYC/metro NJ), 90.1 fm (Catskills/Hudson Valley/E Penna/W NJ)
Tuesday, March 20th, 3pm – 6pm
Despite a vast history of production, poetry, writing, photography, and of course helping re-invent the modern approach to electric guitar chronicled under his belt, Sonic Youth guitarist and co-founder Lee Ranaldo has yet to release a solo album of his songs in a rock band context until now. His brand new Matador release "Between the Time and Tides" comes out March 20th, and on this day Lee visits Brian Turner's show to blast through what's sure to be an amazing set of new songs and probably some surprises as well. His live band, which features Alan Licht, Irwin Menken, and longtime SY drummer cohort Steve Shelley, has been playing around NYC since October's debut at the Bell House. Not only do they evoke Lee's finest moments and songcraft from his contributions to Sonic Youth, but also can be said to further feed his pure classic rock jones via the likes of Crazy Horse and Television. Not to be missed!
Link to Brian's show playlists/archives: www.wfmu.org/playlists/BT
twitter: @btrnr
Lee's session will be archived for streaming at that URL after the Tuesday broadcast.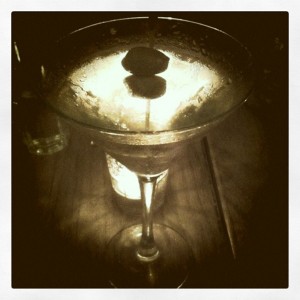 as part of the festival Vivo Arte.Mov, Lee and Leah are presenting an installation and will perform live on 4/29/12. there must be info somewhere out there on the web, but it's in Portugese and hard to find…  SOME INFO HERE. Info on the exhibition HERE.
Thurston and Lee will each perform in Mexico City, Mexico on April 7th, 2012 as part of Indie-O Fest 2012 at Polyforum Siqueiros. Tickets are on  sale –  Indie-O on facebook + twitter.
Indie-O Fest 2012
Thurston Moore
Lee Ranaldo  Band
Kurt Vile and the Violators
City and Colour
Wild Flag
Youth Lagoon
Antoine Reverb
Date: April 7
Venue: Polyforum Siqueiros
Address: Insurgentes Sur 701, Mexico City

Date: April 7
Venue: Polyfórum Siqueiros
Address: Insurgentes Sur 701, México DF
Time: 18:00
Price before the show: $490 Mexican Pesos
Day of the show: $550 Mexican pesos
Tickets go on sale on the 1st of February at 12:00pm, CSTime through Etciket: http://eticket.mx/ <http://eticket.mx/> Phone number  01.800.ETICKET (01.800.384.25.38)
Fecha: Sábado 7 de abril
Lugar: Polyfórum Siqueiros
Dirección: Insurgentes Sur 701, México DF
Hora: 18:00
Precio preventa: $490 pesos más cargo por servicio
Precio día del evento: $550 más cargo por servicio.

Venta de boletos a partir del 1 de febrero a las 12:00 pm. a tráves del sistema Eticket (http://eticket.mx/ <http://eticket.mx/> y al 01.800.ETICKET (01.800.384.25.38))
This is the link to our Facebook event