Sonic Life (black) skate decks now available at the SY  Euro webstore.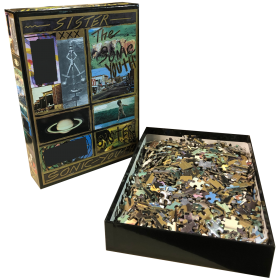 A Sister puzzle is now available at both SY webstores, the Sonic Youth winter knit hat is back in stock at both SY webstores and now comes in 3 colors – brown and gold, green and gold and black and white. Visit the US store or visit the Euro store.
The US webstore has also added vintage Murray St. posters to the Vintage section.

The Euro webstore  also has Dirty baseball caps, Nurse skate decks and Washing Machine skate decks.