LR:   INSTAGRAM    •     OFFICIAL FB   •    TWITTER   
NEW ALBUM 'ELECTRIC TRIM' ON MUTE RECORDS, SEPTEMBER 15 RELEASE ANNOUNCED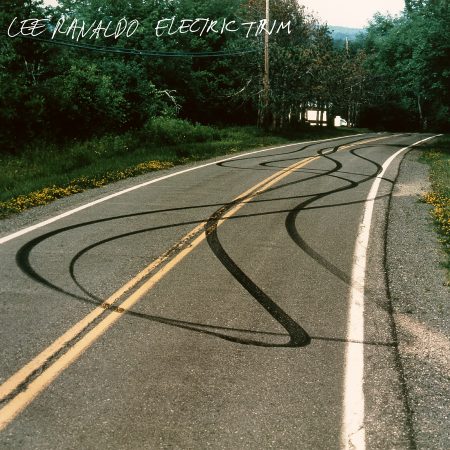 My new record, Electric Trim, is out now on @muterecords. So happy that this long-standing, artist-centric label is releasing my new LP, which I'm very proud of. It's one of the best things I've ever done – I can't wait for you all to hear it! Many friends have helped in the making of it, including my co-conspiritor Raul Refree, Nels Cline, Sharon Van Etten, Kid Millions, Alan Licht, Steve Shelley and Tim Luntzel. Many of the lyrics were written in collaboration with author Jonathan Lethem. MUTE ANNOUNCEMENT
More info about the album HERE.
ROLLING STONE ARTICLE on ELECTRIC TRIM.
'Thrown Over The Wall', a live solo version of a song from Electric Trim, is now released – you can see the video here:

A song for the resistance: We use a telescope to measure great distances, a micrometer or microscope to explore minutia. The scale is vast, from infinite to infinitesimal; we humans but a momentary blip on the cosmic timeline. Last of your kind? RESIST/Eyes Ahead/Inclusion not Exclusion/RESIST. Radio Wave studios, Prague; King Kong/Rai Uno, Rome. Lyrics: Jonathan Lethem+LR. Edit: LR
'New Thing', from Electric Trim, is now released – you can see the video here:

'Circular (Right as Rain)', from Electric Trim, is now released – you can see the video here:

"Hello Hello Hello : Lee Ranaldo : Electric Trim", a film documentary about the making of the record, is beginning to screen at festivals and will hopefully come to a theater near you shortly. Screening will be announced here as they are scheduled. TRAILER HERE.
Upcoming screenings:
SEPT 15 – (Album release day!): New Jersey Film Festival, New Brunswick, NJ, US – 7PM Opening Night Presentation INFO.
SEPT 29 – SP Madrid Art Film Festival – Opening Night.
OCT 14 – BE CC De Steiger Menen, Belgium (as a component event of Lee Ranaldo: Lost Ideas exhibition)
OCT 20 – PL FONOMO Music & Film Festival, Bydgoszcz, Poland.
OCT 26 – Clinton Street Theater, Portland, OR.
OCT 28 – The Gig Harbor Film Festival, Seattle, WA.
Updated screening information available HERE.
UPCOMING DATES:
Sept 13 – New York City – Sunny's in Red Hook – Lee participates in a special edition of Smokey Hormel's Round-Up in celebration of our friend (and Dust bassist) Tim Luntzel's passing. 10pm.
Sept 14 – New York City – Rough Trade NYC – short solo acoustic set and record signing at RT store in Bklyn (free). INFO
Sept 15 – New York City – Lee participates (on Electric Trim release day!) in Wesley Stace's Cabinet of Wonders at City Winery, alongside Steve Forbert, Hollis Brown, Lucy Kaplansky, Madison Smartt Bell and others. INFO HERE.
Oct 02 – London – Rough Trade East – short solo acoustic set and record signing at RT store in London. INFO.
Oct 06 – Atelier Claus, Brussels, Belgium – solo acoustic show. INFO.
Oct 11 – CLUB N9, Eeklo, Belgium – solo electric performance
LEE OCTOBER ART SHOWS + PERFORMANCES, BELGIUM
Lee Ranaldo – new works: drawings, paintings and prints
Galerie Jan Dhaese
Ajuinlei 15B
9000 Gent, Belgium
Oct 15, 2017 – Dec 19, 2017
Lee Ranaldo – "Lost Ideas" (selected works, '80s, '90s, '00s)
Stadsmuseum 't Schippershof and Cultuurcentrum De Steiger
Rijselstraat 77, 8930 Menen, Belgium
Oct 13, 2017 – Dec 17, 2017
Oct 13- LR electric gtr short performance at opening
Oct 14- LR acoustic solo show in the evening
US TOUR DATES – Lee Ranaldo & Band :
10/24 Los Angeles, CA @ Zebulon
10/25 San Francisco, CA @ The Chapel
10/27 Portland, OR @ Bunk Bar
10/28 Seattle, WA @ Barboza
10/29 Vancouver, BC @ The Cobalt
11/01 Burlington, VT @ ArtsRiot
11/02 Montreal, QC @ La Sala Rossa
11/03 Toronto, ON @ Great Hall
11/04 Detroit, MI @ El Club
11/05 Chicago, IL @ Subterranean
11/06 Columbus, OH Ace of Cups
11/08 Boston, MA @ ONCE Ballroom
11/09 Brooklyn, NY @ Bell House
11/10 Philadelphia, PA @ Johnny Brenda's
11/11 Washington, DC @ Black Cat
LIVE SOLO ACOUSTIC IN VIENNA 020316 FULL CONCERT VIDEO (& PRINT INTERVIEW):HERE
ART EXHIBITIONS:
LEE OCTOBER ART SHOWS, BELGIUM
Galerie Jan Dhaese
Gent Belgium
Lee Ranaldo – new works: drawings, prints and paintings
Oct 15, 2017 – Dec 19, 2017
Stadsmuseum 't Schippershof
Menen, Belgium
Lee Ranaldo – selected works, "1989 thru 2016" (no official title yet!)
Oct 13, 2017 – Dec 17, 2017
Oct 13- LR electric gtr short performance at opening
Oct 14- LR acoustic solo show in evening
MY BILLBOARD PIECE ON THE SUMMER 2015 GRATEFUL DEAD @50 REUNION SHOWS IN CHICAGO: HERE
RECENT RELEASES: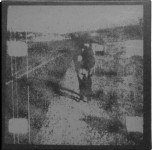 AMBIENT LOOP FOR VANCOUVER, limited edition 500 copies release, a hypnocic and lyrical 54 minute ambient composition featuring Alan Licht, Christian Marclay and William Hooker, previously only available as part of the special 10th anniversary edition of the book Road Movies. Put this on repeat for a few hours, a few days, a year or more. Available SY SHOP and thru IMPORTANT RECORDS SITE.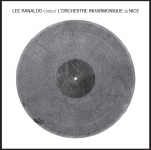 LEE RANALDO CONDUITE L'ORCHESTRE INHARMONIQUE DE NICE, limited edition 300 copies vinyl album of Lee's Nice residency of 2014 working with the ad hoc "untrained orchestra" at the École Nationale Supérieure d'Arts à la Villa Arson in Nice, France. Lee conducted the performance here which was recorded live at the Villa Arson. Worth the price of admission for "Louie Louie" alone! INFO.VIDEO.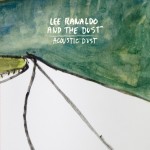 ACOUSTIC DUST, our album from Barcelona acoustic studio sessions from April 2013, is OUT NOW on Spanish label El Segell. Full-band acoustic versions of songs from both BETWEEN THE TIMES AND THE TIDES and LAST NIGHT ON EARTH as well as choice cover songs by Sandy Denny, Neil Young and The Monkees. www.elsegell.com.
THE HIRED HANDS A tribute to Bruce Langhorne and in particular his soundtrack album for Peter Fonda's film The Hired Hand. INFO.
ARTIFACTS (OF YOU), a flexi disc w cover also by Lee, part of Joyful Noise Recrodings 2015 flexi series (SOLD OUT). INFO.
SHIRLEY INSPIRED, Lee contributes a cover of 'The Plains of Waterloo' to this triple-vinyl release celebrating the work of the British folk singer Shirley Collins on the occasion of her 80th birthday, and as a fundraiser for a film about her career, 'The Ballad of Shirley Collins'. Earth Records (Record Store Day release). INFO.
TWO VIDEO MEMENTOS OF GREECE, APRIL 2015:
INDIA ETC 2013-14 Here's a long video (25min) I've been working on. It consists of a selection of (mostly) iPhone films from the last year or so, inspired in large part by my trip with The Dust to India in September 2013, set to a long instrumental mix of an early version of The Rising Tide, recorded 012313 with The Dust (Steve Shelley, Alan Licht, Tim Luntzel) [and included on our double CD of Demos & Rehearsals]:
Two New Seven Inch Single Releases:
Lee Ranaldo/Tim Rogers split single
Tim Rogers (from Aussie band You Am I, that Lee produced in the 90s) and Lee did covers of each others songs for a single (and d/l) in support of S.L.A.M. Program ("Save Australia's Live Music). It's expensive, yes, but it's a benefit item for a good cause…
info here: http://slamrally.org/donate
Lee Ranaldo and The Dust: acoustic 7″
Acoustic covers of Neil Young's Revolution Blues and Sandy Denny's Bushes and Briars that we recorded in Spain last April. A taste of the acoustic album The Dust should have ready for release by early summer. This is on the new-ish label of Primavera Sound, El Segell.
The only info on it we can find right now is this:
http://www.piccadillyrecords.com/pro…ell-93629.html
Late Descent #2: NEW VIDEO by Vice Cooler
Lee's Guitar Clinic at Other Music in NYC on October 28, 2013: 
Hammer Blows video
Lee on John Cage (January 2013): TEXT & AUDIO
Albatross: Lee Ranaldo Band feat. J Mascis appear on  'Just Tell Me That You Want Me: A Tribute To Fleetwood Mac' performing 'Albatross', originally  a Peter Green led instrumental by Fleetwood Mac/1969 that inspired The Beatles' Sun King. Hear the record at Soundcloud or via your favorite digital supplier or record store.
Lee Ranaldo Band plays 4 songs on RollingStone.com plus interview.
LEE'S WALKING MEN 99 TUMBLR BLOG–please send a pic
SOME 'GRAMS FR THE ROAD-Instagram images from LRB touring this year…
NEW YORKER BLOG 4/25/12: TWO ACOUSTIC SONGS AND INTERVIEW.
Pitchfork's +1: Lee discusses his new LP and performs songs from it at Glasslands
MATADOR STORE –Order 'Between The Times & The Tides' 
LIVE ACOUSTIC 'BIG BAND' INSTORE, Melbourne (October 22, 2012).  Lee, Steve, Alan w Tim Luntzel on bass, plus Tim Barnes, perc and JP Shilo, violin:
SHOUTS:

STRANDED:

Lee Ranaldo Band live at The HiFi, Melbourne (October 24, 2012):
TOMORROW NEVER COMES
XTINA AS I KNEW HER
LAST NIGHT ON EARTH DEMOS AND REHEARSALS 2XCD RELEASE:
New Double CD: The Rising Tide (Last Night On Earth Demos and Rehearsals). This limited edition package (1000 copies) collects alternate versions of some of the songs from the Last Night On Earth LP, in some cases in multiple versions. CD1 collects band rehearsals, while CD2 has Lee's solo acoustic demos and a 25 minute instrumental version of The Rising Tide as well. This collection is exclusively available at live shows during 2014, but there are also some available at the SY store, HERE.
Limited Edition LP and 7″ Records (1000 copies ea):
Between the Times and the Tides TOUR LP (demos) and SEVEN-INCH (ALTERNATE MIXES of album trax) are now for sale at shows–and available in the SY store. Info HERE.
Lee's new poetry chapbook, "How Not To Get Played On The Radio", now out on SoundBarn Press. more info HERE. Available at SY Online Store HERE.
July 2012: Glacial "On Jones Beach" Full length album of Lee's trio with Tony Buck and David Watson. LP only, comes w d/l card w extra material. Three Lobed Records. INFO HERE.
OTHER STUFF:
AMERICAN JUKEBOX Lee and David Amram wrote introductions for Chris Felver's new book AMERICAN JUKEBOX, photographs of musicians (including Lee, Kim, & Thurston…).
Lee has a track on the Three Lobed Records all-guitarists recordstore day release "Eight Trails, One Path."
Lee is also featured on a new Poetry CD by poet-musician David Amram.
[vim clip_id="45489644″ height="" width="600″ html5="1″]